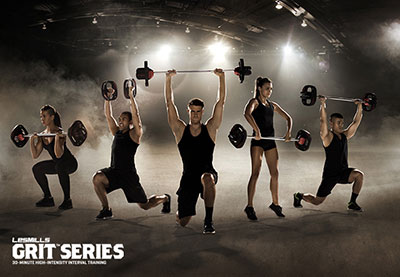 Unique Physique offers Les Mills' popular and effective high intensity, interval training GRIT™SERIES! These sessions will push you to your max, and beyond.
It's a strong claim: get much fitter, faster – while spending no extra time on your workouts. It's a claim we can prove! Recent research by at Pennsylvania State University proves that LES MILLS GRIT™SERIES gets real results.
Get the up close and personal attention of small group or team training. With your coach right down on the floor with you, motivating you and the team, you won't believe how hard you can work out.
You don't have to be a member to join this small group training! Sign up today!
Grit-Included in your $39/month membership – $39/month-Non-member – unlimited classes
CLASS SCHEDULE:  Monday 6:30pm-7:00pm (sign up required), Wednesday 6:30pm-7:00pm, Thursday 9am-9:30am and Sat. 8:30am